! This is the visual file produced on an ACCESS DENIED response from HordeCode. The file HORDCODE> <!should be kept in another, secure, area of your files. Passwords as usual.>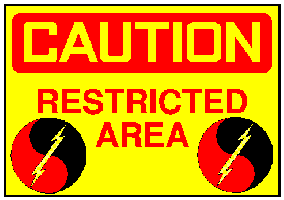 We're sorry, but you do not have proper clearances to access HordeNet. It is for Dark Horde members and friends only.
---
HordeNet and HordeCode for Windows designed and maintained by Ardjukk Afraid-of-His-Cats. Ver. 3.8 for Unix systems (c) copyright 1994 CyberMongol Ltd. It is not for public release, so don't even bother asking. Not even mundanely.


Go back to the
Horde page!